Welcome to My Website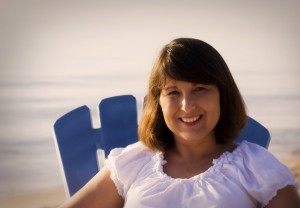 Whether you landed here by choice or by chance, I'm glad you stopped by! I'm a children's author and former elementary counselor who loves to visit schools and write books. (I'm also a big fan of reading, chocolate, coffee, dogs, blank journals, kaleidoscopes, and anything that has a fox or an owl on it!) I'm from St. Louis, Missouri, dream about living in a cottage on Lake Michigan, and love speaking at schools, conferences, and book festivals.
I started writing for children when I had children. My sons are now 25, 22, and 17, and two out of three are writers. (The third is an architect, and I'm counting on him to design that dream cottage on Lake Michigan for me!) All of my boys are readers, simply because they were read to as little guys, and raised in a reading household. I know that all kids don't love to read, or to write, and those are the children I especially like to reach out to when I speak at schools..
Although I'm primarily a picture-book author,  the writing process is universal. I've worked with students from kindergarten through high school, as well as teachers and fellow writers. My presentations are relatable and real-world relevant.  I've worn many writing hats over the years, and I bring that range of experience to classrooms and conferences.
I hope you'll find what you're looking for as you browse my website, whether you're a librarian interested in author visits, a writer who wants to do children's books, or you're just curious about authors. To get in touch with me, please click on the "Contact" button above.