Welcome to my website!
I'm glad you're here. I'd make you a fabulous latte or a nice hot cup of tea, but I'm afraid we'll just have to use our imagination. Which, as a children's author and perpetual daydreamer, I do a lot.
I'm a former elementary school counselor, avid reader, animal lover, rock hound, chocolate addict, and mother of three grown book-loving boys. I have two "office assistants" who don't type or answer the phone, but who do keep me company in exchange for biscuits and long walks.
I call two places "home" — St. Louis, Missouri, and Northport, Michigan — but travel often for author visits and conferences.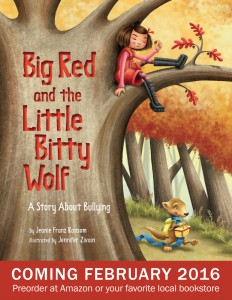 I have a fabulous agent, Lori Kilkelly at Rodeen Literary Management, who's a whiz at everything I'm not. Especially math. The first of three books (yes, I can count to three without help, but thank you!) Lori sold for me last year comes out February 15th, 2016.
For updates on my next books, projects, book signings, please visit Facebook.com/JeanieRansomAuthor. If you have a question, comment, or just want to say "hello," please use the contact link at the top of the page. Hope to see you again!
---