Welcome to My Website
Whether you landed here by choice or by chance, I'm glad you stopped by! I'm  a children's author, presenter, and former elementary counselor who loves to visit schools and write books. When I'm not on the road, I can be found working in my "writing lair," on the front porch, or at Starbucks. I live in St. Louis, Missouri with my art-director husband and a biscuit-loving office "assistant."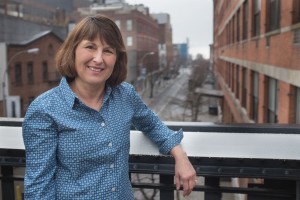 I've worn many writing hats over the years, and I bring that range of experience to classrooms and conferences. Although I primarily pen picture books, the writing process is universal. I've worked with students from kindergarten through high school, as well as teachers and fellow writers. My presentations are engaging and informative, relatable and relevant.
I'm currently scheduling author visits for the 2015-2016 school year, as well as professional development workshops for teachers. I also speak at conferences. Just click on the "Contact" button above.
I'm represented by Lori Kilkelly at Rodeen Literary Management, and I'm pleased to announce that I have three new books coming out next year: Cowboy Car, Big Red and the Little Bitty Wolf, and There's a Cat in Our Class! To get updates on these books and more, follow me on my Facebook author page: https://www.facebook.com/JeanieRansomAuthor.
Now Available: Free Downloadable CCSS-Aligned Discussion and Activity Guides for What Really Happened to Humpty? and The Crown Affair. Click here to be directed to my Author Visits page where you'll find links at the bottom of the page for the guides.